West Coast Flooring recognizes that not every project is a wing remodel, or an entirely new facility. Sometimes small remedies are what's needed to prevent a problem from developing.
Our team is skilled in specifying and working with all of the leading-edge materials on the market today. With literally millions of yards of both hard and soft surfaces installed and decades of experience working with architects, manufacturers, and most importantly, facility managers, our number one priority is making sure that when work is done, it is done right. And that's true whether the project is large or small.
The flooring materials used in today's educational facilities are often highly specialized and of standardized quality throughout a district, or campus. This affords a superior return to facilities managers based on consistency of product and uniform maintenance practices.
Excluding sales of one-of-a-kind, proprietary products, which can sometimes create unnecessary, problematic conditions, West Coast Flooring is knowledgeable about all of the products used in the educational market, and can bring independent, objective recommendations to the table to help solve your flooring challenges.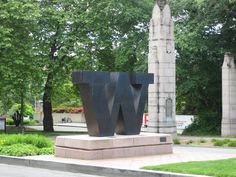 Eastside Preparatory School
Seattle Preparatory School
University Child Development School
University of Washington
St. Joseph School
Seattle University
Tight budget? Consider having us do your shopping for you. In working with all of the primary flooring producers, sometimes knowing the right people to call at the manufacturer is just the ticket. Eventually, even the best products get discontinued or re-colored, and the promotional goods department is often just the place to look for that special buy that may solve your problem.
If your standard carpet is a tufted vinyl-backed product, or a woven cushion-backed product, or simply a direct glued level loop, West Coast Flooring has manufacturer-recognized installers that are qualified to repair or replace any project needing attention. From vinyl to VCT to ceramic, we welcome the opportunity to assist you in any way possible.